What's the buzz on Twitter?


Dalton Johnson
@
DaltonJ_Johnson
Jonathan Kuminga feasted in the paint last night and took advantage of smaller players.
Andre Iguodala and Steve Kerr have given him a ton of confidence there, and Steph Curry and Klay Thompson are always encouraging Kuminga to notice mismatches
https://t.co/UgkSQeZAHa
pic.twitter.com/B3E1Wg7Jfr
–
4:33 PM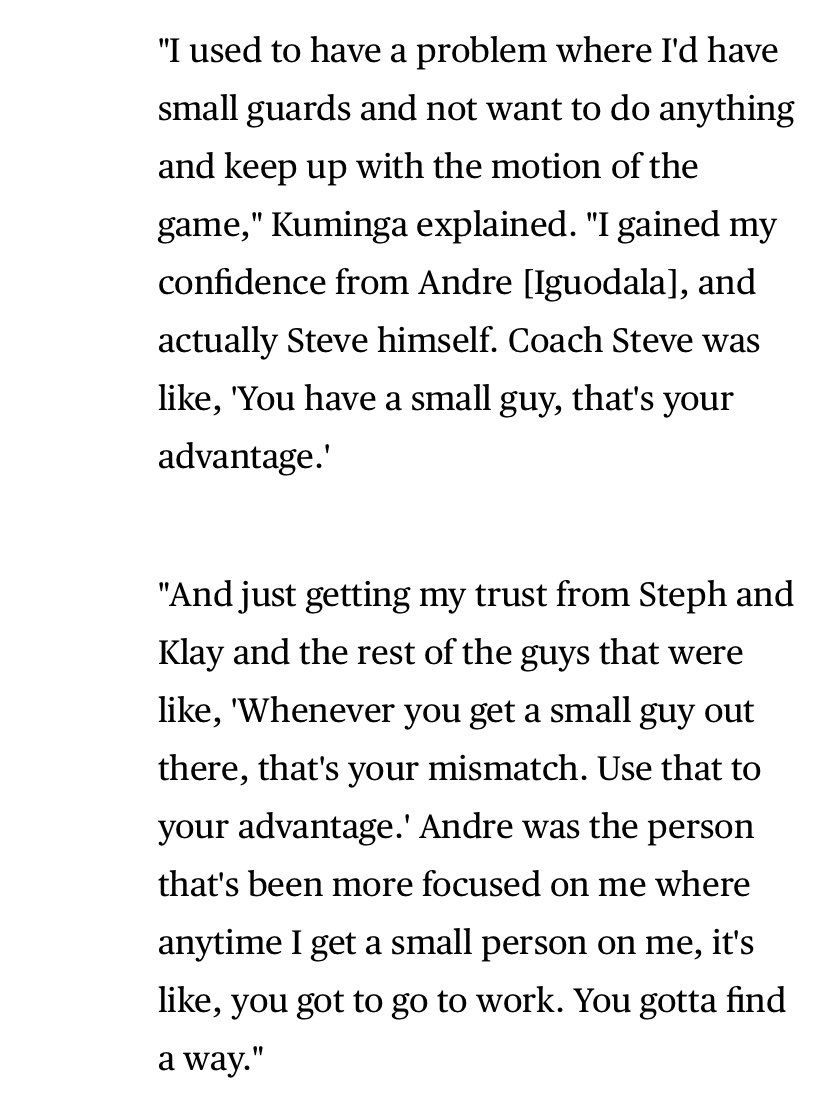 Monte Poole
@
MontePooleNBCS
Final: Warriors give back hefty leads one too many times and lose, 120-116, to the Nets
-Fall back below .500 (23-24)
-Outshot, outrebounded, outsmarted, out-gritted
-Curry 26, Kuminga 20
-Klay/Wiggs 6/26 FG, 0/10 3p –
11:08 PM

Anthony Slater
@
anthonyVslater
Another bad loss for the Warriors. They blow a 17-point lead at home to a Nets team without Kevin Durant. They were up 12 with under six minutes left. Brooklyn closed on a 22-6 run. Rough fourth quarter for Steph Curry. Klay Thompson went 0 of 7 from 3. Record: 23-24. –
11:06 PM
Sean Grande
@
SeanGrandePBP
Golden State week in review…
Starters lose at Chicago.
Starters (without Klay) win at Washington
Starters lose at Boston
Staters all sit, win at Cleveland
Starters lose at home to Brooklyn –
11:04 PM

Monte Poole
@
MontePooleNBCS
Klay having a nightmare game.
-Getting lost on defense
-Shooting 2 of 11 (0 of 5 from 3)
-And now whistled for a silly take foul –
10:14 PM