As of now, the Hawks have several players on their roster who could be attractive to other teams. John Collins has continued to feature prominently in trade rumors, while several teams reportedly have inquired about Bogdan Bogdanovic. When asked specifically about Bogdanovic, Landry Fields said that the sharpshooter is valuable to the Hawks. "Bogi's valuable to us, and his elite skill of shooting is valuable to us," Fields said. "And it's not just something that we noticed, other teams notice that, too. So of course, they make calls, and they're trying to upgrade their own shooting and where they're at. And
Bogi is a good player, and so that's something where, yeah, there's teams that call all the time, but we placed a lot of value on Bogi."
Source:
Lauren Williams @ Atlanta Journal-Constitution
What's the buzz on Twitter?


BasketNews
@
BasketNews_com
After a devastating earthquake in Turkey, Shane Larkin posted a support message and encouraged people to make donations to his foundation
Anadolu Efes, Fenerbahce, Bogdan Bogdanovic, Nando De Colo and Sasha Djordjevic also shared their support messages 🙏
basketnews.com/news-184973-sh…
–
5:48 AM

Ryan Ward
@
RyanWardLA
A lot of interesting odds just surfaced involving potential future Lakers, via @SportsBettingAG – The Lakers are favored to be the next team of DeMar DeRozan, Nikola Vucevic and Bogdan Bogdanovic, which is interesting:
pic.twitter.com/tvPpeAbudG
–
10:25 AM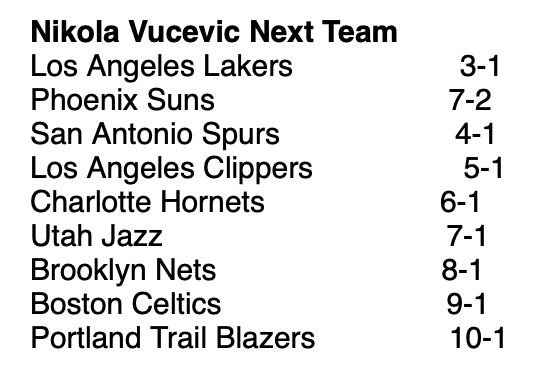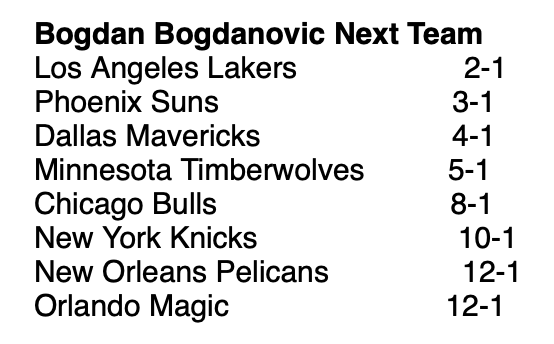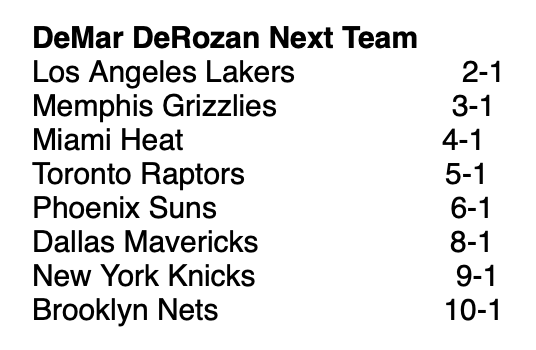 While the 30-year-old wing has proved how valuable he is to the Hawks as their best shooter, like the rest of his teammates, he is not untouchable.
"As far as anybody (being) untouchable, it's like, you never say never, right?" Fields said.
"As you know, obviously, some guys, or you know, all guys have value, add value all over the place. So you're always weighing that. But it's a fluid market today, right now, and we'll see what gets done before the deadline." -via
Atlanta Journal-Constitution
/ February 8, 2023